Room types are probably something you haven't thought about or paid much attention to over the last decade. However, when it comes to determining your rates and rate types, it can be interesting to take a critical look at them. In this blog, we'll cover the most common room types and how best to use them to make the booking process more attractive. There are several ways to classify your room types:
Room types based on occupancy
The room type based on occupancy indicates how many people the room can accommodate. For example, a single room is made available for one person, a double room for two people, a triple room for three, a quad room for four, and so on.
Advantage: It is immediately clear to your guests how many people can stay in the room.
Disadvantage: It says nothing about what type of beds are in these rooms. For example, a triple room can consist of three single beds, or one single bed and a double bed.
Tip: Clearly state in the room description what bed types are in your rooms to avoid disappointing your guests (for example, a couple assigned two single beds).
Room types based on bed type
A room by bed type describes what type of bed your guests will find in their room. The most common bed types for hotel rooms are:
Twin:

a room with two single beds



Queen:

a room with a queen-sized bed (wider than 140 cm)



King:

a room with a king-sized bed (wider than 180 cm)


Advantage: If you use descriptions based on bed type, your guests know what to expect when it comes to their sleeping comfort and prevents disappointments.
Disadvantage: It is unclear to your guests how many people can stay in the room. Usually, you only use the bed type when the room is occupied by a maximum of 2 people.
Tip: If you're using bed types as the room type then make it clear how many people can stay in your room. For example, a King and a Single for 2 Adults and 1 Child. You can also work with a combination of occupancy and bed type, for example, Double Queen room.
Room types based on room
classification
The room type based on room classification says something about the size, quality and facilities of the room. The following room types based on room classification are the most common:
Budget room:

Your smallest rooms with minimal facilities. A good option for transient trave

l

lers or people who don't have much to spend.



Standard room:

The room type you have the most of. Often a single or double room with twin beds or a queen bed and standard facilities.



Comfort room:

This room type offers the same facilities as the standard but is slightly larger.



Deluxe or Superior room:

The more luxurious version of your standard room. It is often slightly larger and has, for example, a sitting area, a spacious bathroom or a nicer view. The difference between Deluxe and Superior can also be the type of bed. Superior rooms often come with a queen bed and a Deluxe room with a king bed.



Studio or Junior suite:

A studio is a combination of a bedroom with a living room. Often the living room has room for extra sleepers in the form of a sofa bed.



Suite:

A suite offers multiple bedrooms connected to a living room and is counted as

a single

room

unit

.



Apartment:

An apartment functions as a semi-independent residence and is often accompanied by a kitchenette or even a full kitchen.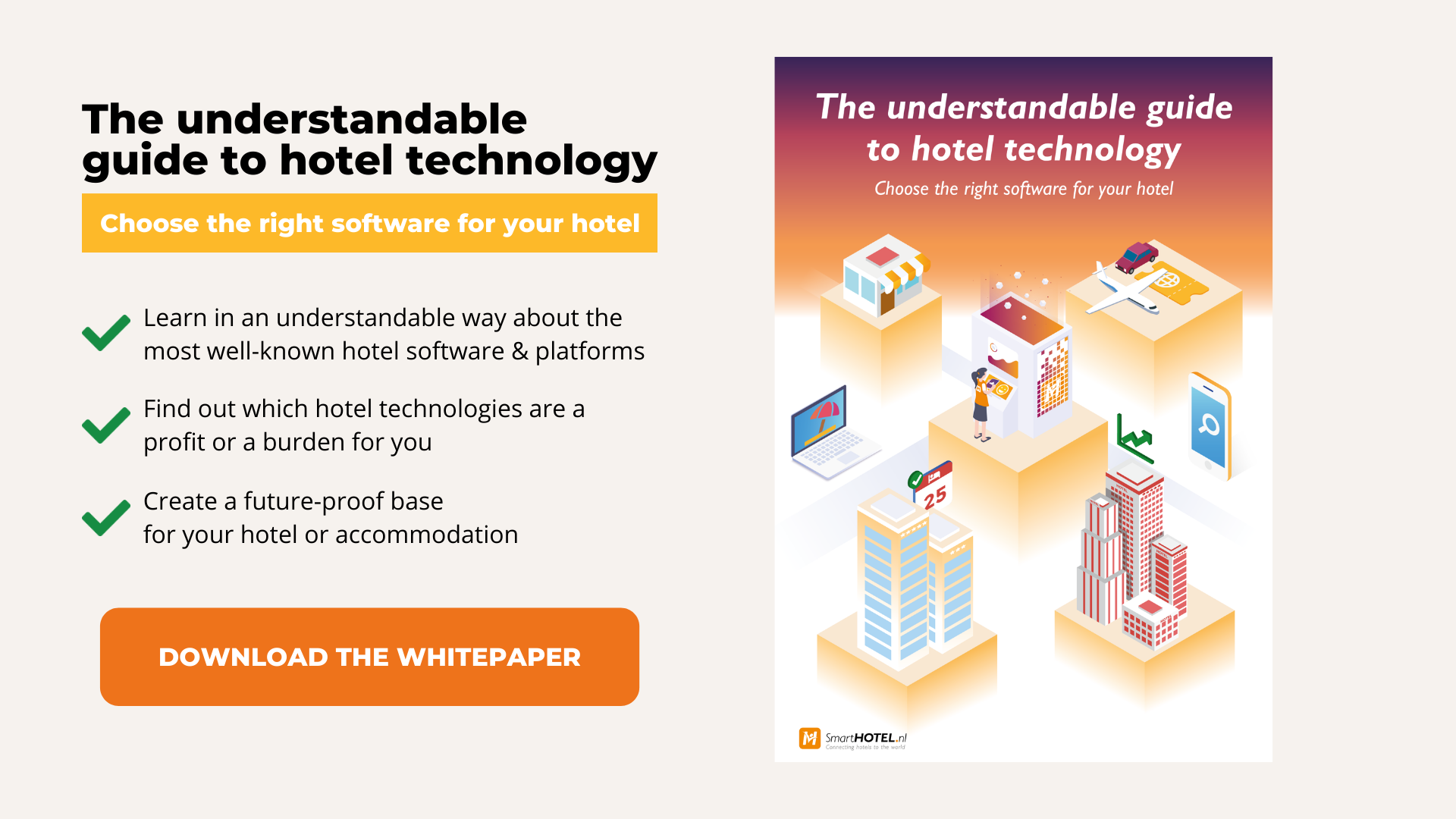 Advantage: Many guests have a good idea of the amount of space or luxury they want during their stay. By working with room types based on layout, guests often know immediately which choice is best for them.
Disadvantage: The term "Deluxe" can be a huge pitfall when the difference between the standard room is not significant enough. It can be a big disappointment for the guest when they choose the Deluxe room and feel they get little in return.
Tip: If you want to work with room types based on classification, make it very clear through pictures what the difference is between one type and another. A textual description is often not enough.
Another tip: Are some rooms in need of renovation? Then temporarily make these budget rooms until your renovations are finished and adjust your rates accordingly.
How many room types should you use?
Some hoteliers, particularly smaller independent hotels, tend to create a multitude of room types with unique names. This is understandable, given that you consider each room to be unique. Rule of thumb: don't make it too confusing for your guests. Too many different room types can negatively affect your occupancy rate. Of course, it is important to showcase the unique features of your rooms but make this variation only from a commercial point of view. For example, does your hotel have beautiful views of the beach? Make this clear in your room type by putting 'sea view' in the name.
How do you make room types more attractive?
You know your guests best; what type of audience do you mainly attract? Do you have enough room types that meet their needs, and does the name of the room fit? Too many different or unclear room types are not good, but it doesn't hurt to deviate a little bit from the standards if by doing so you increase the attractiveness of the rooms for certain audiences. For example, if you have quad rooms that are suitable for young families, call them family rooms. If you attract a lot of business travellers and have laptop-friendly rooms with desks and Internet access, rename some deluxe rooms to executive or business rooms.
Match your rate types to your room types
Now that you've made sure the room types match your target audience, it's also time to boost your sales with matching rate types. Think of special rates for your family rooms (family rate) or a business rate for your executive rooms. With the help of our handy infographic, you'll always have the different rate types at hand.
Download the infographic about rate types here!

About SmartHOTEL
For more than 16 years, SmartHOTEL has been helping hoteliers navigate the exciting world of online distribution. From our office based in the Netherlands and the United Kingdom, our team serves independent hotels, hostels and chains worldwide by providing channel management and tailored online distribution solutions. A lot has changed over the last years, but our goal remains the same: simply connect hotels to the world. For any questions regarding our services, please contact us at sales@smarthotel.nl or call +31 (0)182 75 11 18.
Share This Story, Choose Your Platform!