In this article, you can read why having reviews is important for your hotel. A hotel with 150 good reviews will be booked more often than a hotel with 30 good reviews. Why is that so decisive? We'll explain the advantages of having more reviews, for both the booker and the hotelier. Each item is explained briefly, so at the end of this article, you know all about the importance of having reviews. Oh, and if you want to get more of these useful tips by mail, please subscribe to our blog!
Guests want to see reviews, but why?
It doesn't matter if it's about buying a new toothbrush or about booking a night away: people want to know what they're buying and if it's worth the money. If there are multiple positive reviews about your hotel, you'll convince the sceptics to book at your hotel. Below are three topics to win over your future guest.
The credibility of a hotel

Your website can look beautiful, the images fantastic and the descriptions of the hotel and its surroundings even more amazing. Still, beauty is in the eye of the beholder and with photoshop technology, reality can sometimes be a little different. As a result, many people are often a bit sceptical about the credibility of a product or service. Reviews help bookers to confirm (or disprove) that credibility, so that they can make a well-considered decision whether or not to book a room.

Also interesting: 5 tips to impress your hotel guests
A confirmation that the hotel is reliable

Although credibility and reliability seem quite similar, the reliability of a hotel is something else. For example, how do you deal with cancellations, payments, last-minute bookings and unexpected guests on the doorstep? And does your hotel even exist? In the digital world, it's easy to fool someone, so it's not surprising that many guests are cautious about that. Reviews from previous guests give a good picture of the reliability of your accommodation and show the worst-case scenarios of a hotel.
An easier decision process

From the moment reviews entered the online world, it suddenly became easier to find out what you were actually buying. At this stage, we don't want to buy anything online without reading some reviews. In fact, on average, ten reviews of the same product are read before a purchase is made (source: BrightLocal.com). This makes the decision process for booking an overnight stay in a hotel faster and simpler: when there are several bad reviews, we often look elsewhere whereas good reviews put the hotel on a short-list. Then, we look at which of the short-listed hotels comes closest to the guests' wishes and finally the hotel is booked.
What are the reasons a hotelier wants to see reviews?
First of all, a good review is like a pat on the back, confirming that what you do you are doing well. But there are more reasons why a hotel owner should pay more attention to review management. Read below the four reasons why.
It improves the online visibility of the hotel

Having positive reviews boosts online visibility. The more people talk about your hotel online, the better the visibility in different search engines. What especially helps is the local SEO*. When a potential guest searches for a "hotel in Berlin" on Google, a hotel with a lot of reviews (in which the word "Berlin" is mentioned regularly) will show up higher in the results than a hotel with only a few reviews.
* All activities that lead to a website getting a higher position in the search engine results, increasing the number of website visitors.
It highlights the things that can be done better

Besides the fact that reviews can be the deciding factor for guests to book at your hotel, they also help you to improve various aspects of the hotel. Sometimes you find yourself unable to look at your accommodation objectively, therefore, when a guest gives a review, including tips to make the hotel even better, this can only be beneficial. It often involves small adjustments, which you can make easily and at low cost. Think of tips to reduce the impact on the environment or to increase the comfort of the hotel guest.
It increases the interaction with the guests

Upon departure, you ask how the guests experienced their stay, and you wave them off in a friendly way. That's it, that's usually where the contact stops. But that's not necessarily the end of it. When a guest leaves a review, you have the opportunity to get back in touch with them. It shows that you want to (continue to) invest in the reputation of the hotel.

The interaction will help ensure that guests are taken back to their previous visit. Your friendly response once again confirms that warm feeling that they also experienced on location. It increases customer loyalty by connecting and gives your guests a voice.

Equally, when a guest leaves a bad review you must respond to those too, acknowledging where things may have gone wrong and what steps you are going to take to improve on those negative comments. This shows that you listen to your guests and are open to improvement.

Read more: 3 tips to upgrade your Guest Communication
It's free marketing for the hotel

A good review by a guest is marketing and even better: it's free marketing. All you have to do is be your hospitable self and actively ask the guest for a review. The guest then takes care of the rest by promoting your hotel.

What often happens with paid marketing campaigns is that it's only temporarily visible to the public. A review, on the other hand, is on the internet for unlimited time and can function as a promotion for both short and long term.
Are you convinced?
Having reviews is very valuable for both the guest and the hotel owner. For the potential booker, it's a valuable resource during the search for an overnight stay. For the hotelier, it's a way to increase visibility and improve customer contact, which also has a positive effect on the guests. We hope this article has convinced you to start working with reviews. Or if you already did, to become even more active in your review management. Good luck!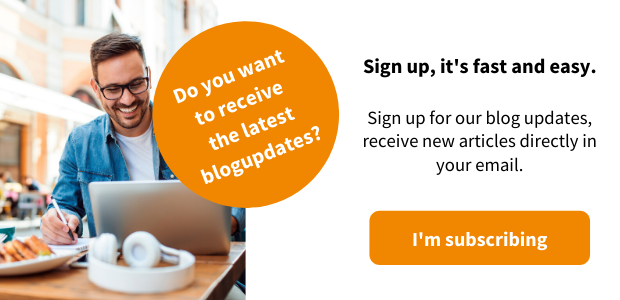 About SmartHOTEL
For more than 16 years, SmartHOTEL has been helping hoteliers navigate the exciting world of online distribution. From our office based in the Netherlands and the United Kingdom, our team serves independent hotels, hostels and chains worldwide by providing channel management and tailored online distribution solutions. A lot has changed over the last years, but our goal remains the same: simply connect hotels to the world. For any questions regarding our services, please contact us at sales@smarthotel.nl or call +31 (0)182 75 11 18.
Share This Story, Choose Your Platform!