Voordeeluitjes.nl, the Dutch champion in package deals, have years of experience with multi-night hotel packages. They have known for a long time that package deals can offer a significant advantage for both the guest and the hotelier. In this article, they tell you all about how you can increase your revenue with the help of packages.
Why would you offer a package instead of just an overnight stay?
Tourists these days seem to be looking for an attractive hotel package instead of just an overnight stay. We see this trend throughout the Netherlands, but also in Belgium and Germany. It seems as if people are looking for compensation for not being able to travel abroad as they would normally do. For example, they seem to think: 'Let's pamper ourselves with a dinner during the stay, a daily packed lunch, a nice boat trip or a bottle of wine in the room'. These are the three reasons to offer a package deal to your guests:
1. First of all, it's to make the hotel guest happy. Lately, the traveller chooses for more convenience. If breakfast, dinner and the bike rental are all pre-arranged, they don't have to organise anything else. For many guests, this is the ultimate holiday feeling.
2. It is always beneficial for your revenue if a guest has dinner in your hotel. After all, the drinks and additional supplements are not included in the package. All it takes is for the guest to order some delicious wine with the food, or he goes for that steak supplement on the menu. That's easy additional revenue for you!
3. Packages can be a great advantage for both the guest and the hotelier. Especially lately, the generously filled packages are doing well beyond expectations. With a package including dinner, you know how many guests you can expect in the restaurant. Next to that, no cure no pay* applies here, so feel free to try out a few packages on the website of Voordeeluitjes.nl.
* No cure no pay: you don't have to pay anything as long as you receive no reservations.
When is a package deal interesting for guests?
Let's say you would like to be on the website of Voordeeluitjes.nl with several exciting packages: when is a package deal 'good' or 'interesting' enough? How do you stand out from everyone else with your specific package? Here are three tips:
1. Make sure there is variation in the packages. Guests need to find what they are looking for on the website, so make sure there are different lengths of stay available. Also, let them choose packages that may or may not include dinner. Besides offering a 2-day package with an overnight stay be sure to offer extended stays too. Most guests are looking for longer breaks. An additional advantage for the hotelier is that guests will use your restaurant during their extended stay.
2. Offer variety on what can be included (optional extras). Let them choose whether they can include dinner, packed lunches, welcome drinks, etc. One guest might be satisfied with just an overnight stay with breakfast, and the other may want a fully catered all-inclusive package.
3. Give the package deals something extra, such as bicycle rental, entrance to a zoo or a fun boat cruise. People love these kinds of extras; after all, they want to do something on their trip. This way you can offer something new, and you are the specialist in places of interest in your region. Take advantage of this and let your guests discover the area.
Also interesting: 5 tips to impress your hotel guests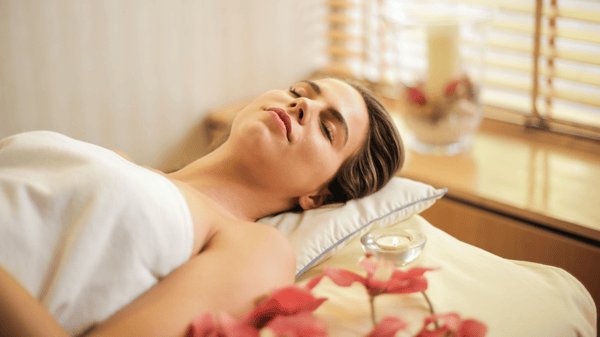 How do you sell a package in the best way?
Through Voordeeluitjes.nl, you can sell your packages quite easily. The package specialist can assist you in all sorts of ways. The personal approach and experience of the account managers, each a specialist in their region, can help you on your way. What you can do best in any case:
1. Together with Voordeeluitjes.nl, you can create packages that can be booked throughout the year. Of course, you can adjust prices in between. Try to offer packages for a longer period to give them some time to yield results. It doesn't cost you anything extra if the arrangement doesn't sell as well as you hoped it would.
2. Voordeeluitjes.nl regularly have attractive promotions in their schedule, through which you can promote your package deals. A good example is the Summer Specials campaign. These campaigns help you generate more sales in the right period.
3. Make use of the other online and offline media channels offered by Voordeeluitjes.nl. You can pass on great offers via Facebook, in the hotel guide and even on television!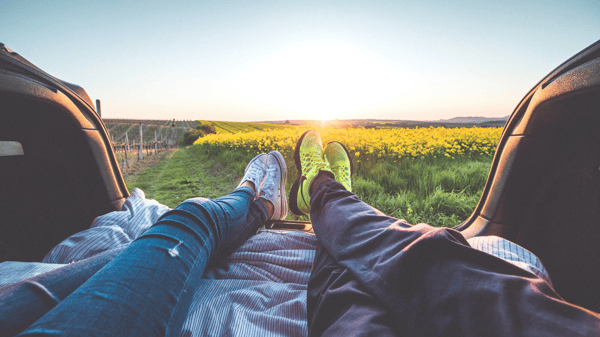 What are good performing package deals?
Finally, we would like to give you a few examples of successful packages, i.e. packages that usually do very well at Voordeeluitjes.nl. Here are their top 3:
1. A dinner package (at least one dinner during the stay) always works well, but now - in corona times – it works even better. After all, guests know for sure that they can have dinner at the hotel and don't have to look for a restaurant that might not even be open during their holiday.
2. Packages with a longer duration are always a favourite in the summer. Think of 4- and 5-day package deals, where nice extras are included. You can include a welcome drink, afternoon snacks, a bottle of wine in the room, or something unique for your property.
3. All-inclusive packages are also very popular for stays in the Netherlands, Germany and Belgium.
Do you have any questions about the above? Then please feel free to contact Voordeeluitjes.nl via binnendienst@voordeeluitjes.nl.
More about booking sites:
About SmartHOTEL
For more than 16 years, SmartHOTEL has been helping hoteliers navigate the exciting world of online distribution. From our office based in the Netherlands and the United Kingdom, our team serves independent hotels, hostels and chains worldwide by providing channel management and tailored online distribution solutions. A lot has changed over the last years, but our goal remains the same: simply connect hotels to the world. For any questions regarding our services, please contact us at sales@smarthotel.nl or call +31 (0)182 75 11 18.
Share This Story, Choose Your Platform!