While vaccination programmes are currently being rolled out across the world, Booking.com wants to make sure that you're prepared for when guest demand rises again. With the tips in this article, Booking.com focusses on helping closed properties become open and bookable again, so you don't miss out on potential bookings.
Property performance opportunities
We've selected a handful of strategic opportunities which will help you set up your pricing fundamentals, rank higher in Booking.com's search results and, ultimately, capture demand.
Genius Programme
Genius is a marketing tool that helps increase your visibility and connects you with Booking.com's highest-value guests. These guests travel more, stay for longer and spend more per night than the average customer.
Go to: the Booking.com extranet → Opportunity centre → Genius tab

Online Payments
Allowing guests to pay online can help reduce your operational workload when demand grows. When guests pay online, Booking.com facilitates their payment on your behalf, which means less operational hassle for you.
Go to: the Booking.com extranet → Finance tab → Payments by Booking.com
Mobile rates
As domestic demand starts to increase on the Booking.com site, 74% of bookings will come from a mobile phone. Add a Mobile Rate to your property to increase your visibility with customers searching on a mobile device.
Go to: the Booking.com extranet → Promotions tabs → Add promotions

Early booker rates
The Early Booker Deal helps you boost occupancy early in the season by attracting guests who book their travels well in advance. Booking.com strongly recommends that you set up this promotion for a minimum of 30 days in advance from check-in. According to Booking.com, it even helps to attract up to 48% more potential bookers worldwide.
Go to: the Booking.com extranet → Rates & Availability → Rate plans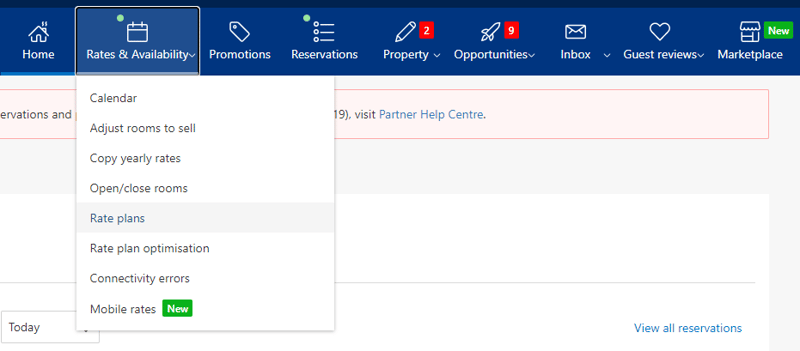 Flexible rates
In these uncertain times, guests are looking for flexible booking options that allow them to make last-minute changes to their travel plans. Many travellers are even willing to pay more in exchange for more flexibility. You can capture more demand by adding a Flexible Rate with free cancellation from 0 to 6 days before arrival. According to Booking.com, hotels receive more bookings with flexible rates than with any other rate plan.
Go to: the Booking.com extranet → Rates & Availability
Non-refundable rates
You can offer guests a non-refundable rate where guests pay a slightly lower price in exchange for a commitment to the booking. If they cancel or modify the booking, or if they don't show up, they still pay the full price. This way, you decrease cancellations by an average of at least 9% and improve long-term revenue. Because Non-Refundable rates are generally lower than flexible rates, they tend to be more visible to travellers looking for the best value.
Go to: the Booking.com extranet → Rates & Availability → Add non-refundable rate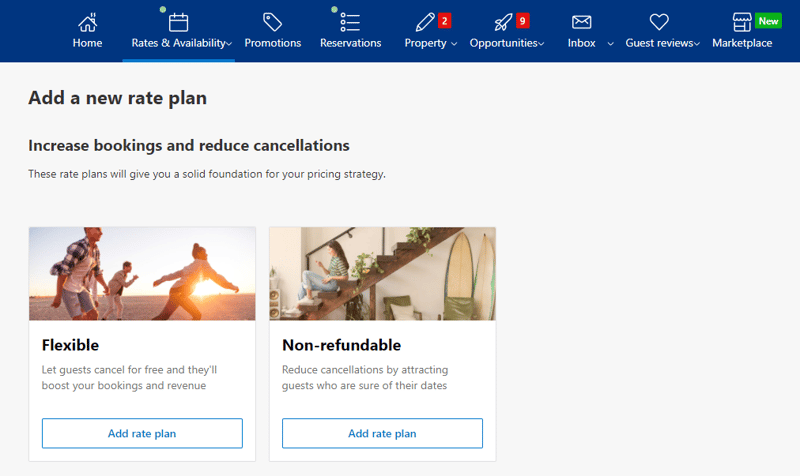 Child rates
Did you know that on average families stay 28% longer and book a 27% higher rate than couples and solo travellers? Avoid missing out on demand from this segment by setting up a Child Rate. It's now easier than ever to configure your child pricing and occupancy to attract more families to your property.
Go to: the Booking.com extranet → Property tab → Policies tab → Child policies and rates

More information about rate and room types
Do you want to know more about different kinds of rate types? Or would you like to know if your current room type names are suited for your hotel? Learn more through the below articles:
This article was written on the occasion of the Booking.com partner program.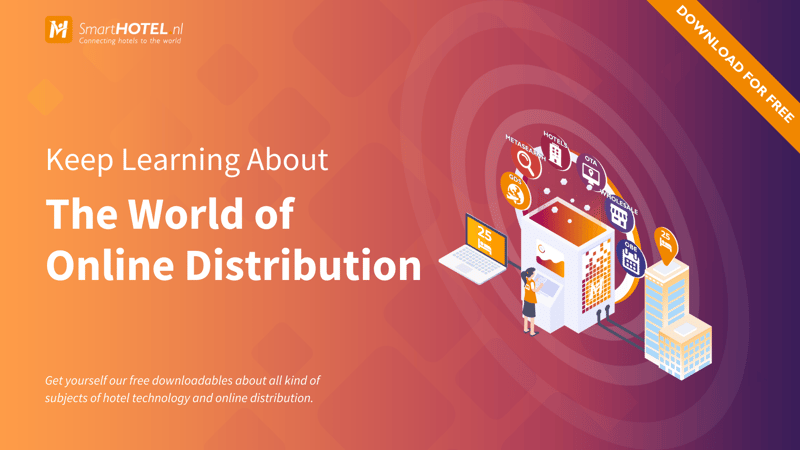 About SmartHOTEL
For more than 16 years, SmartHOTEL has been helping hoteliers navigate the exciting world of online distribution. From our office based in the Netherlands and the United Kingdom, our team serves independent hotels, hostels and chains worldwide by providing channel management and tailored online distribution solutions. A lot has changed over the last years, but our goal remains the same: simply connect hotels to the world. For any questions regarding our services, please contact us at sales@smarthotel.nl or call +31 (0)182 75 11 18.
Share This Story, Choose Your Platform!