The road to successful online hotel distribution
In an increasingly complex world of online hotel distribution where the likes of online travel agencies (OTAs) and metasearch are greatly influencing the market, it will only get more challenging to get noticed and booked in the crowded online hotel market. With OTAs accounting for 76% of online bookings for most hotels, it's critical to have a solid online distribution strategy.
Don't get lost in translation
Building a unique proposition and using a professional channel management solution -to release the time you currently spend maintaining rates and availability across multiple channels- is a start. Unfortunately, it is no longer enough in this hyper competitive environment.
Not all channel management solutions and partners are equal. Just as when you buy a new car, it is critical you don't just go by the exterior (marketing claims), but take a good look under the hood. Too many hotels are unaware how easily their carefully built identity can be "lost in translation" in its journey from your PMS to your channels. This could be caused by not working with the right channel management solutions.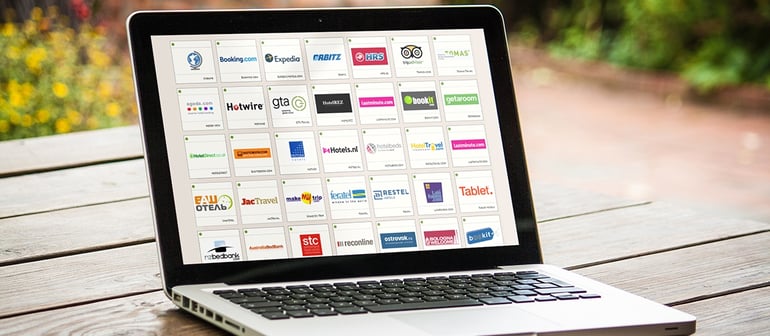 The 2S model of successful online hotel distribution
Success in 2017/2018 requires a more focused and (selective) different approach to your channels and your partners. We call this "The S2 model of successful hotel distribution".

Not all channel management solutions are equal. Are you working with the best?

Should you be careful of claims such as "400 integrations"?

Are you sure your unique proposition is not "lost in translation" (PMS to OTA)?

Why is it key to get service - not just "support" - from your partner?
SmartHOTEL strongly believes in personal service tailored to your needs. If you would like to learn more about our S2 model we invite you to download our whitepaper:
About SmartHOTEL
SmartHOTEL has over 20 years of experience within the Hospitality Industry. Our strength is in our companies' history. We started out as a PMS provider. This taught us how to seamlessly integrate with other online distribution channels. Being Hospitality experts ourselves, we know exactly what our customers need and the exact challenges hoteliers of all kinds face each day. We deliver Smart and Simple hotel software with service as a specialty! If you would like to learn more about us or our channel management solution, visit: http://www.smarthotel.nl/channel-manager or feel free to contact us.
Bewaren
Bewaren
Bewaren
Bewaren
Bewaren
Bewaren
Share This Story, Choose Your Platform!