Meet our new OTA Partner TravelBird
We are happy to announce our connectivity with TravelBird. They have just recently connected with the first hotels using SmartHOTEL and are now scaling up towards connecting more hotels.

TravelBird is an online travel agency based in Amsterdam that focuses on attracting travellers that don't yet know where to go, which is roughly 50% of all travellers. As undecided travellers need to be inspired and convinced, this requires a different marketing strategy than for decided travellers. To attract these undecided travellers, TravelBird's marketing is focussed around three use cases; a Short Inspirational Break, a Planned Discovery and an Immersive Experience.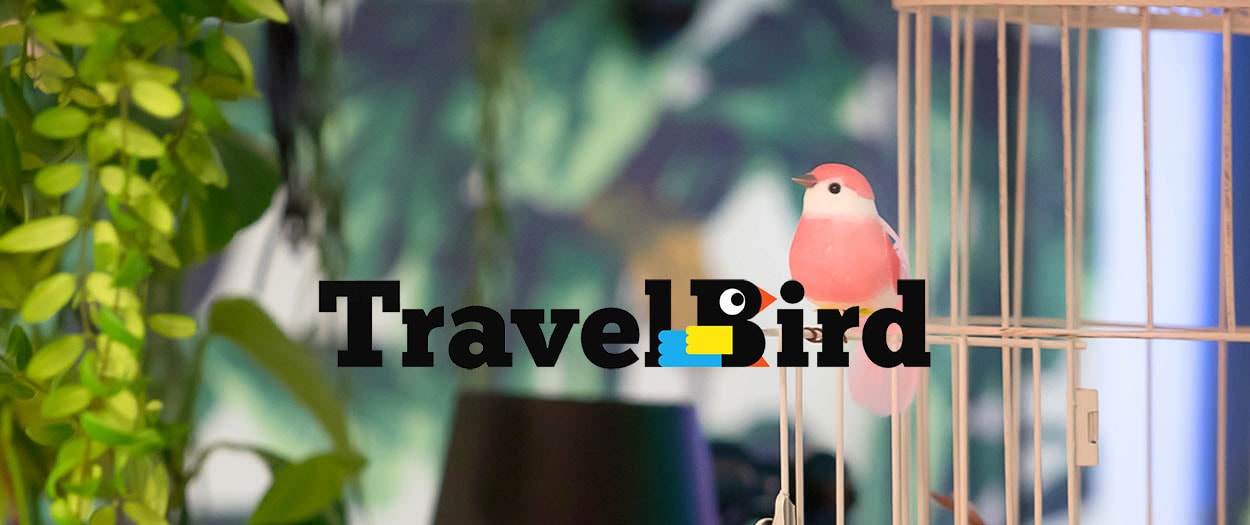 The Netflix of Online Travel
TravelBird is active in 11 countries using a variety of channels: website, app, affiliates, SEA/SEO and emails. All these channels are powered by their personalization algorithm, which led to them being called 'the Netflix of online travel'. This algorithm tracks which trips are being viewed by which audiences, after which it shows more similar deals to similar audiences
A Solid Strategy
The marketing strategy of TravelBird is what caused their rapid growth from 2010 to now. The targeting of undecided travellers allows the OTA to not compete with hoteliers' own direct booking strategies, and yields new traffic to partnering hoteliers. TravelBirds either creates packages, or asks hoteliers to include added values (bike rental/welcome drink) to create inspiring travel deals for travellers. Prices agreed should be maximum BAR for year round cooperation, and special prices can be implemented for short 'flash-sale'-promotions. These flash deals can be played in addition to a solid, year round and personal win/win-relationship between the hotelier and TravelBird.
Get acquainted
For any questions regarding TravelBird and their way of working, please contact Bernard Kochen, their Head of Partner Succes at partnersuccess@travelbird.com or visit their website.
About SmartHOTEL
For more than 16 years, SmartHOTEL has been helping hoteliers navigate the exciting world of online distribution. From our office based in the Netherlands, our team serves independent hotels, hostels and chains worldwide by providing channel management and tailored online distribution solutions. A lot has changed over the last years, but our goal remains the same: simply connect hotels to the world. For any questions regarding our services, please contact us at sales@smarthotel.nl or call +31 (0)182 75 11 18.
Share This Story, Choose Your Platform!