For the fifth year in a row, software investor Main Capital organizes the Main Software 50 to increase the visibility of the Dutch software sector, as a driver of growth and innovation. SmartHOTEL made it once again to the top 50 Dutch software companies. And we are really proud of it!
Successful Main Software 50 companies continue to grow in sales, profit and internationalization.
Yesterday, the successful award show of the Main software 50 took place at The Harbour Club in Amsterdam. The event took place for the fifth consecutive year in order to make the Dutch software sector more visible to a wider audience as a driver of growth and innovation. The interest for the event from the media, business world and investors gets bigger every year.
http://mainsoftware50.com/editie-2016/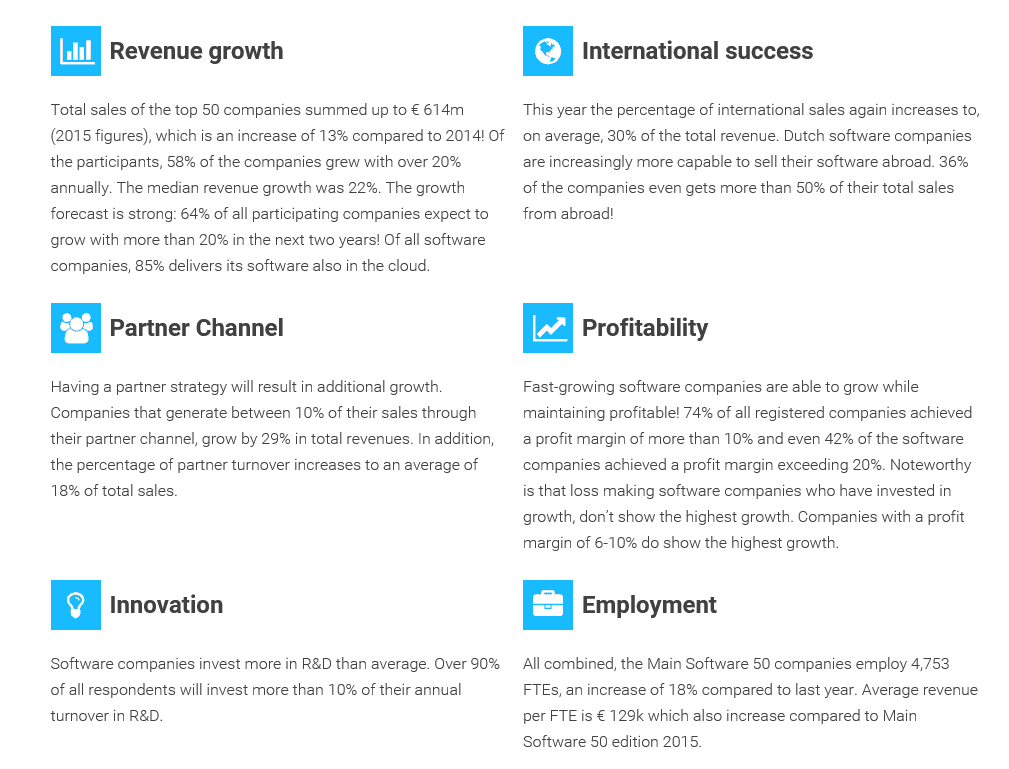 About SmartHOTEL
For more than 16 years, SmartHOTEL has been helping hoteliers navigate the exciting world of online distribution. From our office based in the Netherlands, our team serves independent hotels, hostels and chains worldwide by providing channel management and tailored online distribution solutions. A lot has changed over the last years, but our goal remains the same: simply connect hotels to the world. For any questions regarding our services, please contact us at sales@smarthotel.nl or call +31 (0)182 75 11 18.
Bewaren
Bewaren
Bewaren
Bewaren
Bewaren
Bewaren
Bewaren
Bewaren
Bewaren
Share This Story, Choose Your Platform!