Following business development efforts in the hospitality branch, I see a genuine proven success in internationally oriented (franchised) hotel brands. Together with innovative management structures, expansion by assigning individual hotels to well-established hotel brands is a commonly preferred method for potential growth.
Real benefits are there not only for the brand owner but also for the individual hotel. It removes the need for the brand owner to invest capital and, for the individual hotels, it helps growth substantially in terms of revenue, resources and awareness.

Chances and challenges in assigning a Hotel to a Chain
In distribution, assigning an individual hotel to a franchise brand has to be well planned, structured and executed to establish some substantial positive impact on the business. Most of the time it starts with an opportune approach which could end up being catastrophic because of the technical or operational challenges (e.g. 3rd party PMS connectivity, OTA content changes and commission model amendments).
On the other hand, the individual hotel will find direct benefits as soon as a large percentage of its rooms can be sold through distribution channels empowered by the chain (call centre, GDS, DMC or brand.com). In order for a hotel to have access to these channels, it needs to display their inventories to the centralized distribution platform of the chain, its CRS. Since consumers buy directly from the call centre, travel agency or brand.com website, the CRS technology must ensure accurate and real time managed inventory to be available to those channels.
Individual hotels are forcing their PMS suppliers to connect to such channels by setting up different direct connections. I would advise those individual hotels and PMS suppliers to cut out all of the manual work involved in managing these various channels and the different one-to-one relationships with these parties. The CRS is already the solution to this problem and PMS companies do not benefit enough through making these various connections and therefore do not invest as much into the technology.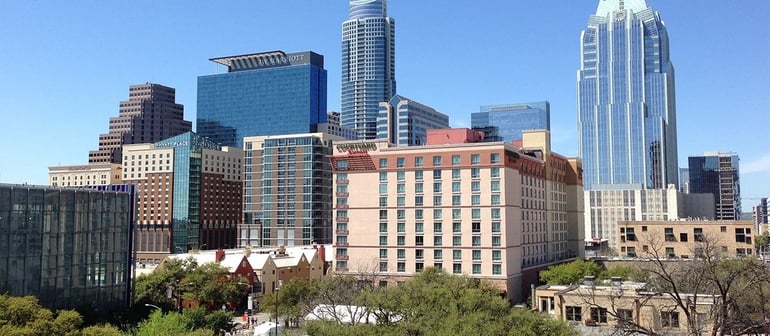 Benefits of the CRS
So instead of having Revenue Managers manage multiple room/rate combinations in their PMS, filtering guest profiles for individual marketing campaigns and up-selling, why not sell rooms with a single line distribution flow to the chain's CRS? A CRS is an enterprise solution saving significant time and development costs. If an individual hotel uses the CRS for a connection there are repeatable processes across multiple vendors to get their rooms sold:
Distribution: Centralized inventory managed by the central reservations department will benefit from up-to-date information on room availability across the chain.
Cross-selling: Overbooking strategies can be used to improve the occupancy percentage of individual hotels by replacing instant reservations to other chain hotels.
Loyalty programs: Guest loyalty programs powered by the chains can bring in frequent returning guests providing attractive discounts or bonus models.
Guest profiles: Single guest profiles can be used across multiple properties in the chain which means less storage of customer data and centralized access for marketing activities.
Preferred partnerships: Destination management companies are able to partner up with specific brands to combine activities with room stays. Also, GDS contracts to travel agencies or corporate programs can be accessed more easily by individual hotels.
SmartHOTEL optimized for Hotel Chains
SmartHOTEL has developed an innovative interface that is based on the Oracle OXI HUB technology, called SmartCONNECT. This cloud based interface is connecting any 3rd party PMS systems with all versions of Oracle Opera Room Reservation System (ORS).
Having this solution in place, SmartHOTEL offers the unique opportunity that saves costs for individual hotels by keeping their own PMS in place and empowers major chains to boost their CRS.
Want to know more about SmartCONNECT for PMS?
Visit www.smarthotel.nl/smartconnect or contact SmartHOTEL for more information.
About SmartHOTEL
For more than 16 years, SmartHOTEL has been helping hoteliers navigate the exciting world of online distribution. From our office based in the Netherlands, our team serves independent hotels, hostels and chains worldwide by providing channel management and tailored online distribution solutions. A lot has changed over the last years, but our goal remains the same: simply connect hotels to the world. For any questions regarding our services, please contact us at sales@smarthotel.nl or call +31 (0)182 75 11 18.
Share This Story, Choose Your Platform!